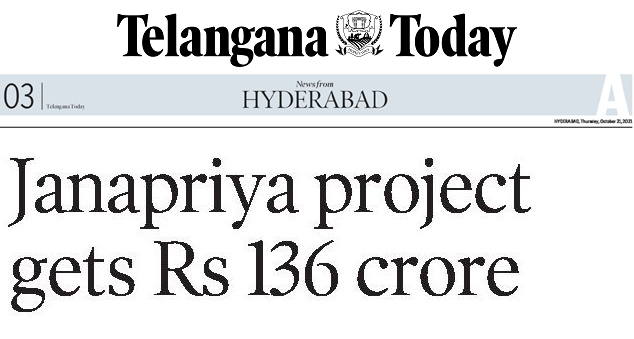 Janapriya project gets Rs 136 crore
The Special Window for Completion of Construction of Affordable and Mid-Income Housing Projects (SWAMIH I), a government-backed last mile financing platform for affordable housing, has made an investment in a large gated-community project in Janapriya– Sitara-Lakefront, spread over 8.21 acres near Sainikpuri in Hyderabad.
The project is being developed by Janapriya and comprises a saleable area of 1.256 million sq ft. The fully approved project is in one of the fastest growing areas of Hyderabad surrounded by fully developed infrastructure.
The impact of the Covid-19 has necessitated the need for funds and SWAMIH Investment Fund 1 having provided the funds, will give the required impetus for the completion of this project. The total investment required is Rs 149.62 crore and the government fund has invested Rs 136 crore in this project.
According to Janapriya Engineers Syndicate's chairman K Ravinder Reddy, the construction of the entire project is expected to be completed in 36 months. On completion, the entire project will house 2,245 affordable homes (all 10 blocks total units).
The investment banker for this transaction was THI Arbitrage Partners-Mumbai led by Nakshatra Roy and his team.
The project has six towers with a mix of two and three-bedroom affordable apartments.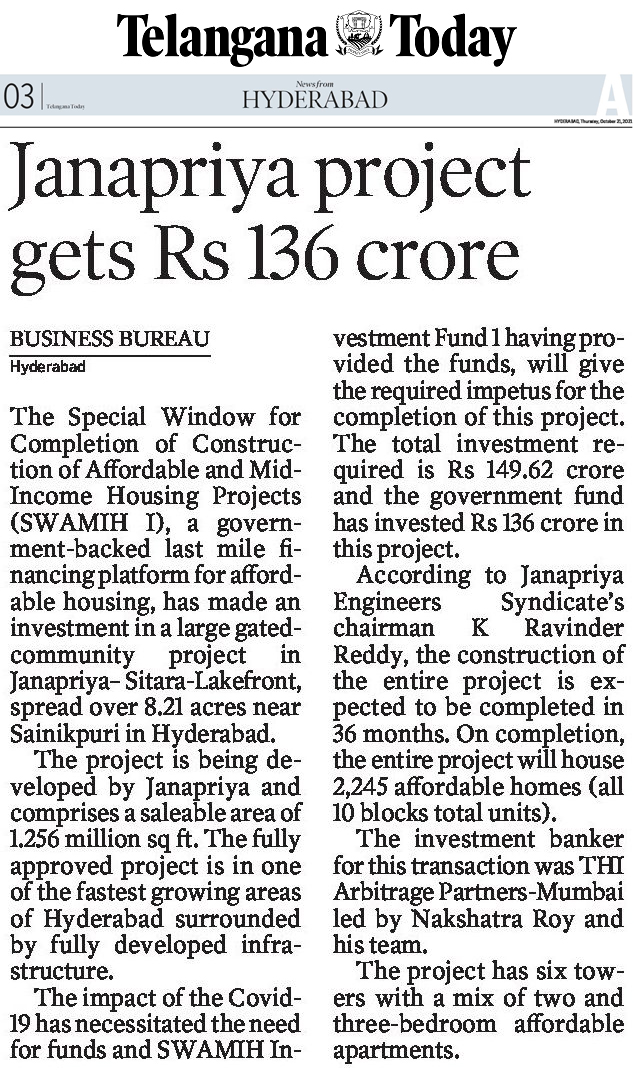 Source: telanganatoday.com